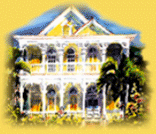 Home & Cottage Plans
Victorian Plans Queen Anne Cottage English Cottage Cape Cod Cottage Sonoma Cottage Caribbean Plans French Colonial New Orleans Style British Colonial Key West Cottage Mediterranean Plans A Bed & Breakfast
Getting Around
Home Page
Help & Information
Contact Us

Welcome to our world of gingerbread and hib-knobs, cornices and plinths. Here you'll find Cottage Plans with the charm and romance of yesteryear, designed to the standards of the 21st Century by a Master Designer-Builder. Pretty and quaint homes, with every space utilized and every corner detailed to represent the architectural period that inspired it. Shown below are just some of the historically based cottages & homes we have both designed and built over the past 30 years….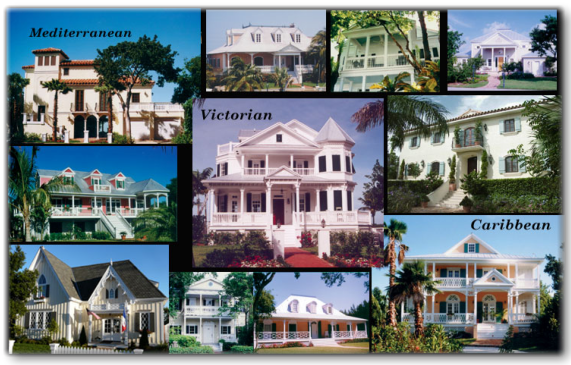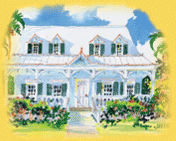 Why Historic Design?
Why a Small Cottage?
Why Buy from Us?
Who We Are
More Information On:
The Cottage Style
Victorian Architecture
Caribbean Style
French Provincial Style
Italian Villa Style
Our Plans
Permitting & Zoning
Do-It-Yourself Building
Estimating a Home
Jobs You Could Do
Tools & Work Shops
Useful Links:
Material Sources
Tool Sources
Kitchens & Baths
Educational Resources

Cottage History, Cottage Plans & the Romantic Period
A Short History of the Cottage….
The term Cottage is supposedly taken from an old Anglo Saxon term, originating from the word cot, meaning hut. Prior to the eighteenth century the word was associated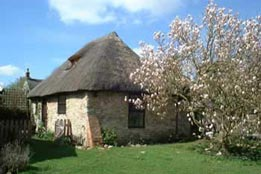 with the meager living quarters used by hired farm workers, indenturedCot in History Cottage Plans servants and serfs in the British Isles. In Scotland the definition for centuries has been that of a home whose front door opened directly onto the living room. Implying that the dwelling was too meager to afford a proper entrance foyer. Whatever the source of the name, the humble cottage in days of old was a small one-story, dirt floor dwelling with walls of local stone, framed with unhewn timbers and roofed in thatch. To add additional room in these tiny homes, the inhabitants often added small dormers to create sleeping areas between beams in the gable space. This arrangement would come to be referred to as a "half story". No examples of cottage plans from this period are known to exist.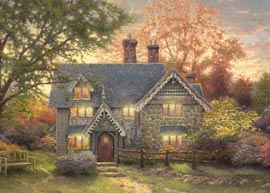 By the mid 18th century the definition of the term "Cottage" abruptly changed when the English Queen Charlotte titled her new country estate a "cottage". By 1765 the Oxford English Dictionary had redefined the rural "peasant cottage" into "a small country or suburban home". Over the next few centuries numerous British writers and poets venerated the cottage in romantic novels, children's stories and poems. British artists visually depicted the English cottage with quaint romantic settings surrounded by overgrown gardens of roses and flowering vines. As was the fashion of the time, the new bourgeois cottage was a heavily detailed building with medieval and classical ornament of gothic inspired verge boards, wainscoted walls and hand carved moldings. Cottage plans with these intricately designed, decorative touches eventually began to find their way into print and advertisements. Romantic Cottage Plans As a result of the Queen and the numerous artistic reverences, thousands of these exquisitely detailed cottages were built in the centuries following Queen Charlotte's reign. By the Victorian Era it had become virtually a social requirement that families of nobility and affluence own a cottage estate in the country. In America the cottage and formal cottage plans caught on with the publishing of Andrew Jackson Downing's classic book "Cottage Residences", 1842. The popularity of the book and his "new" style propelled North America into what is generally called the "Romantic Movement" of architecture. As in Britain, the residences illustrated in his cottage plans were rich in gothic ornament and always shown in a setting of pastoral splendor. The style became known as the "American Carpenter Gothic" and remained the most popular in American for some 30 to 40 years before being replaced by another romantic style, the "French 2nd Empire" near the end of the Civil
By the early 20th century the moneyed English and the America romanticists had transformed the poetry into reality and the cottage had become what we image it to be, a quaint thatched English Gothic dwelling with dormers, surrounded by an overgrown garden. This image of timeless, sophisticated, unhurried existence, though highly desired, described a life style that was rapidly disappearing by the late 19th century in industrialized England and North America.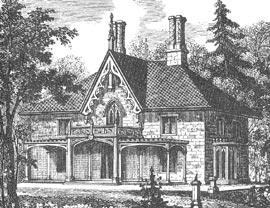 The rise of the American middle-class in the early to mid 20th century resulted in a definition change for the quaint gothic cottage. Not missing a chance to cash in on the traditional idyllic image, builders, developers and salesmen of all types soon began to define their products as "cottages" and a demand for cottage plans and homes had begun. Of course few of these 20th century designs had anything to do with the venerable gothic cottage that the British had so carefully crafted in print, prose and oil. The building booms that followed both world wars served to industrialize the entire home building industry. The elements, which created the cottage and its image, soon were replaced by aluminum and vinyl. Gone were the verge boards, hip-knobs, the hand crafted wood stairs, the operating wood shutters, the wainscot and the cornices. Lawns replaced the wild English gardens.
By mid 20th century "cottages" and "cottage plans" were suddenly as ordinary as a three-bedroom ranch. To this day the words cottage and cottage plans in the building industry has come to mean everything and yet nothing. The meaning has been lost in the roar of modern hype. But beyond the loss of gothic cottage plans, the medieval details and the overgrown gardens, the most significant loss was perhaps the craftsman who built them and the architects who designed these quaint English cottages. The craftsmen had been lost to industrialization, the architects to modernism and post-modernism.
Why Historic Home & Cottage Plans…
One could legitimately ask why we specialize in creating new home designs from styles that have been out of fashion for a century or more but we believe there is more to classicalism then style. More to these designs than a period. Since my college days I have lamented the loss of the venerable cottage as it existing in Victoria's time. Not just the English Cottages but also the Queen Anne, the 2nd Empire, the Italianate and the rest. We have chosen these styles because they represent something almost indefinable that people continue to enjoy and seek out year after year, generation after generation. Something that increases in value with time. Something that you will be happy to hand down to your grandchildren. It might be the artistic detailing or the romantic moment in history they capture but there is something special about these buildings. The Victorian Era was a time when craftsmanship, romance and classicalism aligned to create some of the most beautiful and endearing examples of the residence as an art form.
Some 40 years ago as an engineering student, I argued endlessly on the virtues of Victorian and Classical design with my friends studying architecture at the University of Michigan but I think they and Corbusier won that battle temporarily. They built their big box, monolithic, post modernist world and I built a few dozen authentically detailed historic homes and cottages. I must admit that I feel some redemption when people notice my completed work and say, "It's too bad they don't build them like that anymore". This little soliloquy about my past is intended as a note of encouragement to the purchaser of my home & cottage plans and as an explanation of what this web site and my plans are about. These plans are about timeless beauty and human nature as much as they are about bricks and mortar. Unlike the Corbusier followers who have already lost their way, classical architectural beauty will always be more than a passing fad.
Using our many years of design, building and wood working experience we are attempting, via our cottage plans, to recreate the look, the feel and the charm of those quaint little houses immortalized by the 18th century British artists and writers. And, in fact, homes built from our cottage plans do look and feel every bit like those beautiful buildings of old. However we don't "build them like they used to". It just looks like we do. After the research and the sketches are completed, our cottage plans are computer designed from beginning to end. Our details are built with modern materials and techniques so they don't cost an arm and a leg. Our structural design is optimized with the same software that NASA used to design the space shuttle. We use every modern tool necessary to create affordable cottages and homes with livable floor plans and that's the secret of our cottage plans. That's also the reason we think you can afford to build a gothic cottage of your own. We have lost the craftsmen. We have lost the architects. But we have not yet lost the war.
Why Small Cottage Plans?
We have designed and built a number of cottages along the way, some less than 400 square feet others over 3000. All classically detailed, some perhaps too large to be called a cottage. But the tiny ones are always the most appreciated and adored. Perhaps it's the public's love of dollhouses or maybe the cozy environment brings out the evolutionary roots from our days in the cave but whatever it is, it seems the more compact the more endearing. We've chosen the small cottage plan concept for many reasons, not the least of which are endearment and affordability, but I also believe it is the best way for me to perpetuate the design and building techniques that go into making a genuine, romantic, classical Victorian. Here are a few reasons you might want to buy a cottage plan from us and build one of your own:
1) Adaptability –These homes are versatile and affordable for small families, retirees, for use as a backyard "granny unit" or as a vacation home,
2) Acceptability – Classical cottages are small but you won't have to apologize for living in them. They present an elegant and tasteful presence and are appreciated in any socio-economic environment,
3) Expandability – Most of our cottage plans are created to be easily expandable upward into a vaulted attic space for very little additional cost. With a little effort on the homeowner's part, one can usually add a couple small bedrooms, a bath, a home office, workshop or large storage area.
4) Simplicity – Our cottage plans are crafted to be built quickly by a very small crew or an owner-builder. These cottage plans offer the non-professional an in-depth description of how to build the basic structure, as well as patterns, illustrations, tool lists and instruction sources for creating historic detail,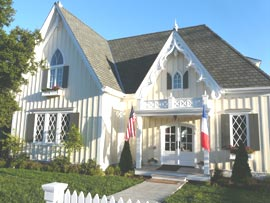 5) No Large Tools Required – Our cottage plans intentionally detail the structure with small and easily handled elements, therefore no heavy equipment is needed to construct them,
6) Ease of Pricing – Our cottage plans will allow you to make an accurate cost analysis before you start something you can't finish. You don't have to be a construction estimator to determine the costs. All our cottage plans come with a specific list of materials that can be presented to your local lumber stores for competitive pricing on virtually every construction component. And our clear and concise illustrations of construction details leave little room for wasteful errors by professionals or owner-builders,
7) The Price of Classical Detailing – Because of the small size of the buildings, the classical details that make all the difference, are surprisingly very few in number and can be built inexpensively by anyone with reasonable skills, perhaps in his or her basement over the winter before construction begins,
8) Usability on Difficult Lots – Our cottage plans have very small footprints with minimum foundation costs, allowing them to fit affordably on nearly any lot. They are particularly advantageous on properties needing raised elevations or on heavily sloping lots,
9) Strength – Our cottage plans are engineered to withstand anything nature can throw at them. Our parent company, Garant Engineering Inc. has been providing structural design services to architects, municipalities and industry since 1979. Our 30 years of structural design experience with earthquakes, hurricanes and floods means you can expect your investment to stand the test of time.
10) Joy of Ownership – Building a small classic cottage offers the chance for you to create a family treasure. A treasure that will look better with age as vines grow up the walls and the paint fades a bit. A home that is made for grandchildren and families but is affordable and maintainable into your retirement years. A home that will appreciate with age and which will perhaps pass on a little of the wonder of the classical cottage.
If you're interested in building your own Gothic Cottage, bare with us as we transform our historic designs of the past into one you might want to build and live in. We have constructed the first cottage in our new series in the "Carpenter Gothic" style of Andrew Jackson Downing it was built in Sonoma as part of our new office/residence complex and we're happy to report that it's better than we imaged. And it was incredibly easy and inexpensive to build. Check out this and all our new designs in our "Victorian Cottage plans" section or stop by and see us and we'll give you a tour.
Return to Cottage Plans Home